I shared earlier that my daughter, granddaughter and I took a road trip recently to attend Quilt Market in Portland. We ordered so many new fabrics!!!!! They have been arriving like crazy and we have been busy trying to make some new items to showcase all the new arrivals.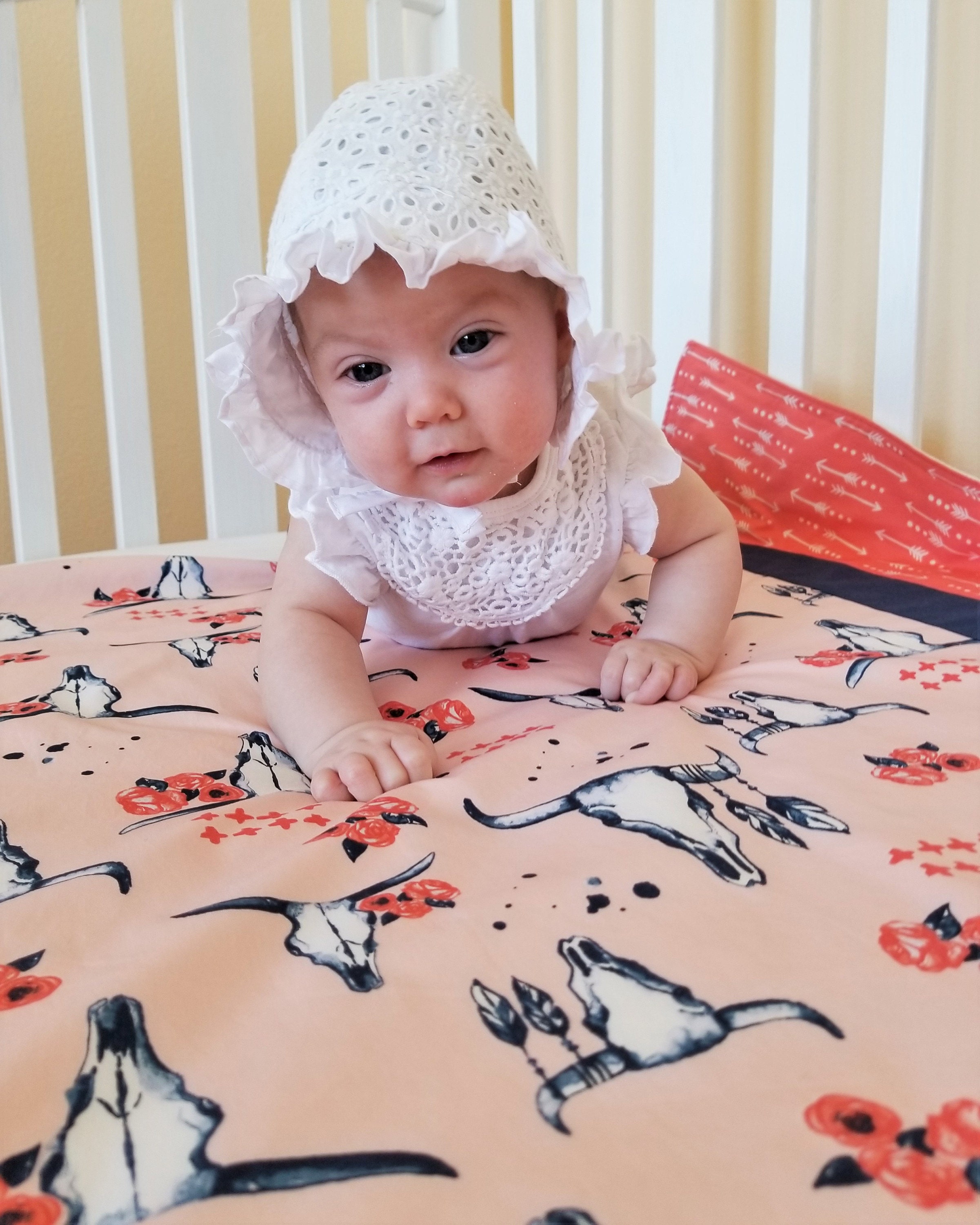 Here's little Lissie enjoying one of our new blankets from the Journey Collection by Monaluna.
Monaluna was one of our very first organic fabric discoveries and we've been buying their fabrics since their first collection. We absolutely love all their fabrics and love supporting this amazing small business and watching it blossom!  Here are some pillow slip covers in other fabrics from the Journey collection.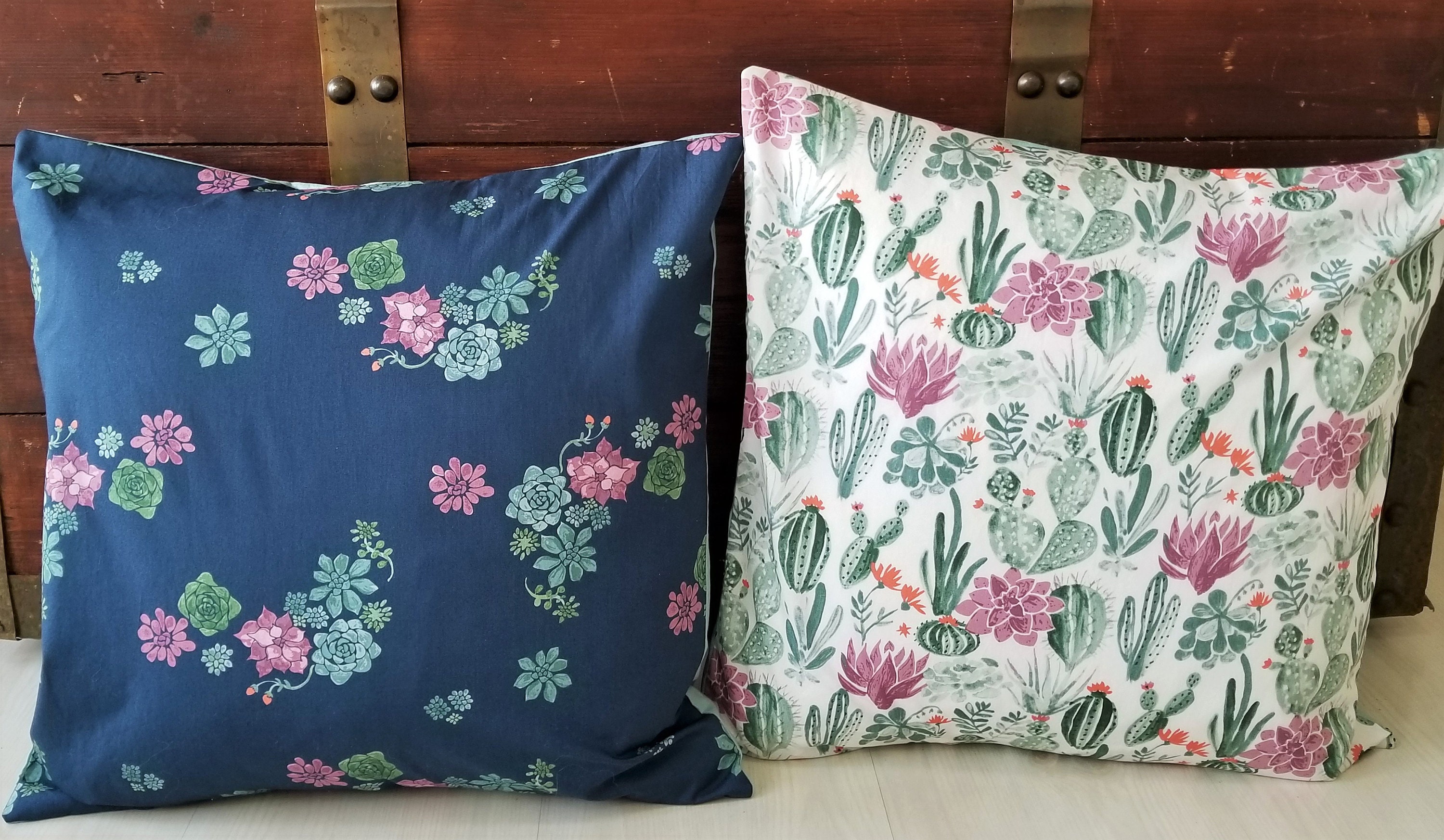 And stay tuned we are really excited about a collection coming out soon featuring unicorns, mermaids and dragons. But we definitely have plenty to do until it comes!!