We know that getting ready for your baby can be a very expensive proposition. We also know that having a safe, non-toxic environment for your baby is extremely important to you. That's why we offer a layaway plan for your bedding needs. Let's face it, organic fabric is not inexpensive. But organic fabrics are a crucial part in creating a safer, healthier environment for your baby. You can read about the benefits of organic fabrics in a previous blog post here.  

Our layaway option enables you to outfit your nursery and pay for it over time. You can even share the payment link with friends and family and they can make payments on your behalf. This is a great idea to add to your registry.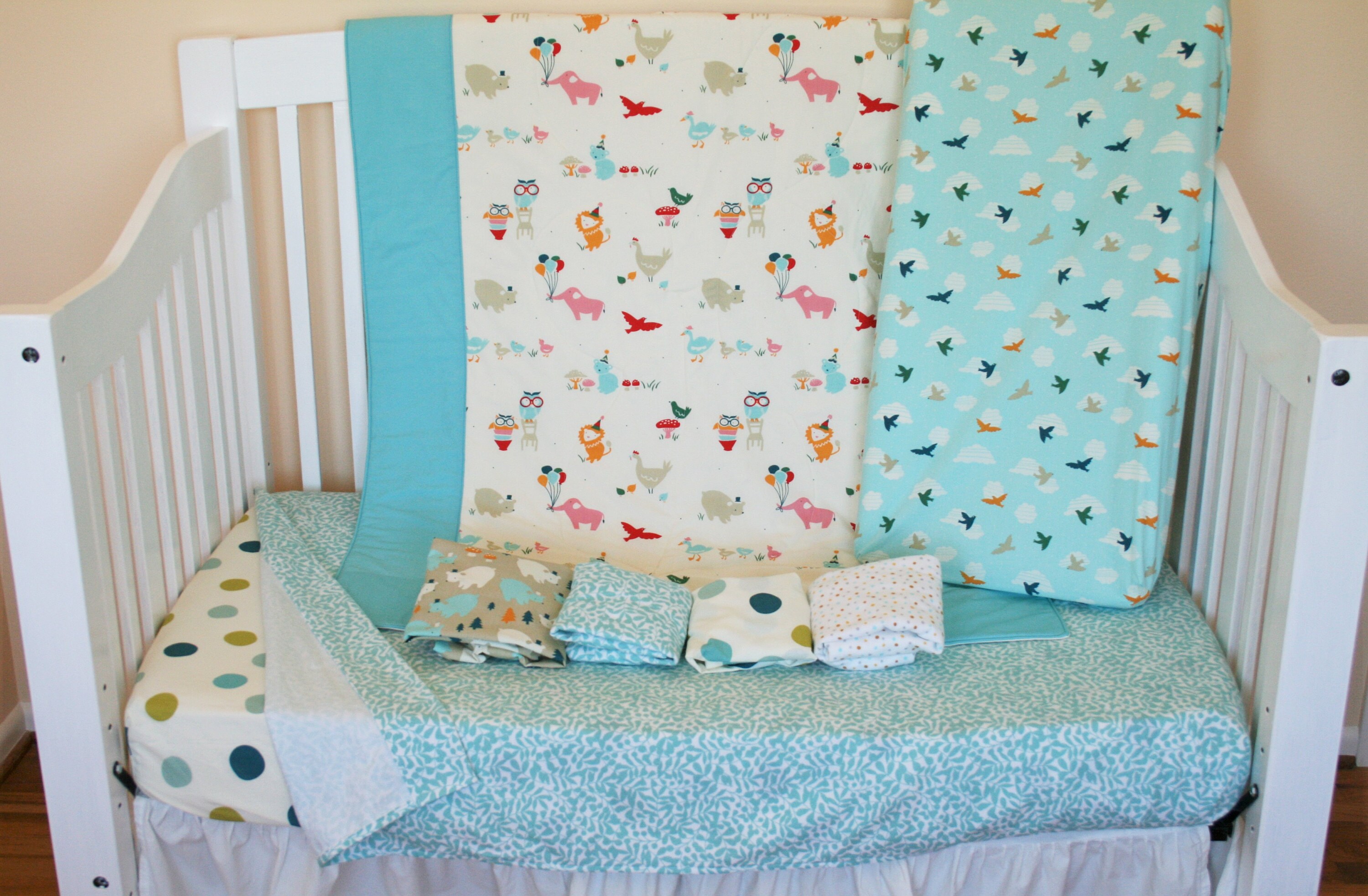 So how does it work? You contact us and let us know what items you need for your nursery and the fabrics you want to use.  We will set aside all of the needed fabric for you. Then as payments come in, we begin making the items. When the final payment is made everything is completed. Shipping cost is determined at the time of shipment. When the shipping payment is made, we will send everything to you. We have some suggested item packages and some suggested payment schedules in the listing, but you don't have to follow these at all. You can just make a payment on your timeframe in the amount you are comfortable with, as can anyone else who wants to help you. Those making a payment on your behalf just need to leave a note stating for whom they are making the payment, and we will apply it accordingly. Each time a payment is made on your behalf we will message you with the remaining balance. Any questions, contact us and we will take you through the process.
So don't delay 9 months can go pretty fast. Get started now on creating the nursery of your dreams!!!